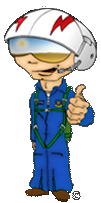 SketchUcam is a set of tools in the form of a plugin for Google/Trimble SketchUp (up to V2017). It allows for assigning of CNC cut/fold/drill/mill, etc. functions to SketchUp designs as a full featured CAM solution. It was designed for use with the Phlatboyz easy to assemble and learn CNC machine kits and has since been extended to work with harder materials in the newer breed of CNC routers the Openbuilds
LEAD Machine, Sphinx, WorkBee, MiniMill and C-Beam Machine
and as of V1.5 it has
OpenBuildsCONTROL
integration .
For more information about these affordable Kits, please visit Openbuilds parts store
The vision and direction of SketchUcam is Mark and Trish Carew's of Phlatboyz, LLC and is released under GLN licensing terms. Since this code and the ideas behind it is a collaborative effort among many people, it can not be sold in any form. For more information, please contact Mark and Trish Carew through www.openbuilds.com or
kram2422@comcast.net
. It has come to fruition through the help of many volunteer programmers, testers, and users. We want to thank everyone for your efforts put forth to make this a reality. SketchUcam is an ever changing and evolving program.
This is a great project and if you would like to contribute your time and talents to help SketchUcam grow, please contact us
Since SketchUcam is released as open source, anyone and everyone is welcome to download it and experiment with it. The ultimate goal is to create a complete and powerful CAM solution directly within SketchUp capable of outputting 3D tool paths and possibly in the future will be the ability to not only output the g-code but control the Phlatprinter as well :) Have fun and please let us know how you are using SketchUcam at
OpenBuilds.com